Be a Market Leader with Coledra
Coledra a leading digital marketing company in Bhubaneswar, India. We provide services to grow your business. You focus on your products and let us handle marketing.
Make your website work anywhere.
Web Development and Digital Marketing is the essence and impression of your business. We work for small-scale to large-scale organizations for all there Digital Interactive needs, which will assist with expanding and get an enormous market introduction. We comprehend your business procedure and destinations so our innovative group can create website architecture with their aptitudes.
We also provide Conversational User Interface for both static and dynamic websites and blogs that have customized and corporate interface with responsive approach.
Our Services
Here are the services we deliver 
Business Research
Our team get to the mud of customer's business to get them clean.
User Experience
We ideate business approach & provide solutions through UX and high-fidelity prototype approach.
SEO
Get better in search ranking. Well approached SEO means higher visibility to get customers to visit.
Development
Our team not only excel with the services but they add value to customer.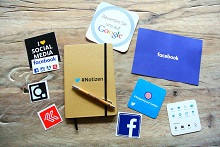 Digital Marketing
Grow your online presence with our Digital Marketing Strategy
Business Analytics
We report relevant informations to our client for web traffics.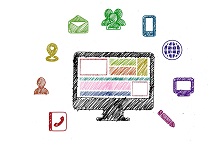 Web Development
Deliver secure IT solutions and services in web platform.
Let's Work Together
Together we stand and divided we fall an old proverb but we still believe it. We invites you to collaborate with us and grow your business online. 
Our Trademark
Process & Workflow
Team Coledra is always industries favourite for their process of working with clients, professionalism and workflow with timely deliver of quality projects to make customers satisfied.
Get to leading digital marketing company in Bhubaneswar for better knowledge of our infallible work and the most energetic member who are Indefatigable.
Coledra Solutions Pvt. Ltd.
Contact us
Coledra Digital Interactive Solutions
Plot No : HIG-15/4, Chandrasekharpur
Bhubaneswar-751016, Odisha, India
Contact: +91 99387 70010
Website: www.coledra.com
Email: [email protected]